See Horrible Histories live on stage around the country in three brand new shows - Groovy Greeks, Incredible Invaders and Barmy Britain – Part Three! in the West End.
Birmingham Stage Company has been bringing Horrible Histories to life on stage for 10 Horrible Years!
"Anarchic, cheeky, illuminating fun - a little fact-packed gem. The actors are a hoot, funny and sharp, delivering the one-liners with excellent timing. Here's a show that has brains (with the winning mix of fart-jokes) aplenty" Time Out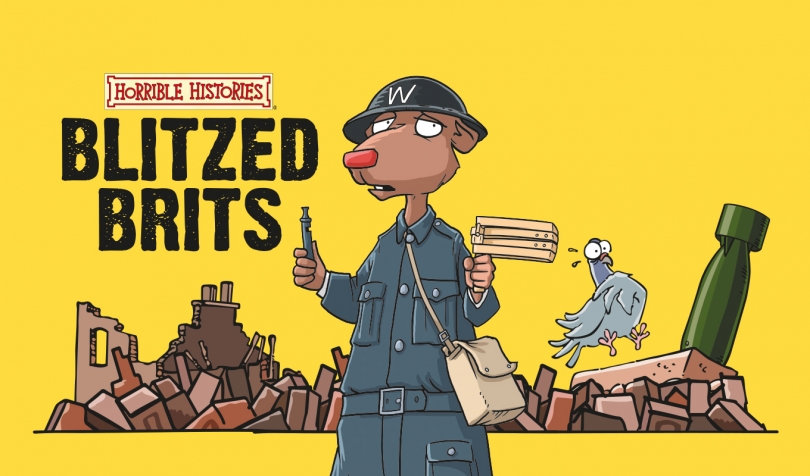 Discover the sights, sounds and smells of wartime Britain in the new, interactive exhibition Horrible Histories: Blitzed Brits at Imperial War Museum North.
Seventy-five years ago, the Blitz brought the war to the doorsteps of everyone in Britain. The exhibition features more than 200 objects, photographs, art works, film clips and sound recordings and reveals the personal stories of the people who lived through the Blitz.
Free entry until 10 April 2016.