Prepare yourselves for Horrible Histories live on stage with a brand new show BARMY BRITAIN with all new amazing 3D effects!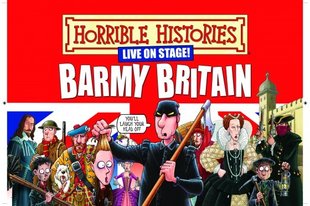 We already knew that the Horrible Histories CBBC series was brilliant, but now it's official.
Another gem from series one: a no-win-no-fee ad for Witchfinders Direct.
The 4 King George's of the Georgian Era as a Westlife-like Boy band.